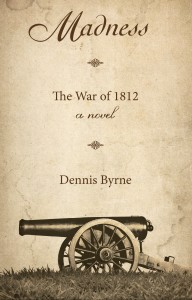 Now you can order a paperback for $14.99–one-half the publisher's price!
That's a $14 savings. Order now from PayPal for $14.99 plus $4.99 for shipping and handling. Your total price is $19.98.
Of course, you can buy Madness: The War of 1812 in paperback or ebook from Amazon, Barnes & Noble, your local independent bookstore and other fine booksellers or directly from the publisher, Tate Publishing and Enterprises.